A pulled pork sandwich is a delicious meal that can be made even more delicious with toppings. Toppings like pickles, jalapenos, red onions, hot sauce, etc., can significantly improve your entire savory experience.
I've tried all of these toppings and more, and today I'll be discussing fourteen of my favorites. In fact, I have served all of the toppings in today's article at other cookouts. Fortunately, all the toppings on my list are affordable or easy to prepare. So, without further ado, let's get started.
Best Pulled Pork Sandwich Toppings
Let's discuss my favorite toppings for pulled pork sandwiches.
Coleslaw
Tangy coleslaw is one of my favorite pulled pork sandwich toppings. The crunch of the vegetables pairs well with the succulent pulled pork.
Bear in mind that BBQ pulled pork sandwiches can be quite sweet if you use BBQ sauce. For this reason, it's best to add some lemon juice to balance out the sweetness of the pork.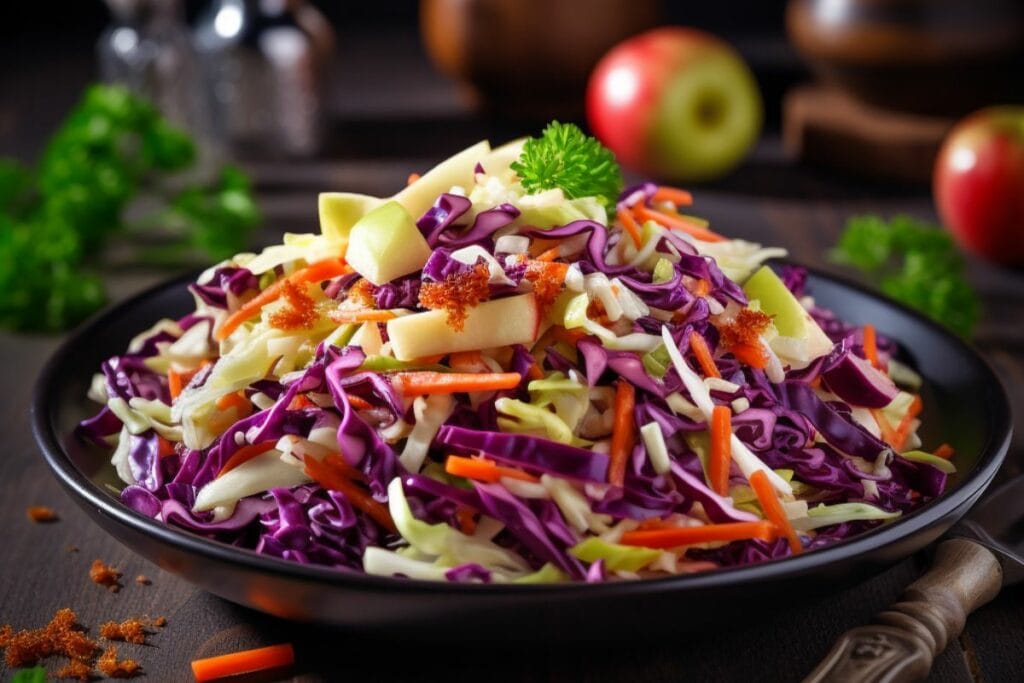 Fried Tomatoes
The key to the perfect fried tomato topping is to use green tomatoes. Slice the tomatoes and roll them in a mixture of flour, breadcrumbs, salt, and pepper then deep fry them. The results will have a crispy exterior and a juicy interior. Yummy!
Don't want to go to all that trouble for your pork sandwich? Then top it with some sundried tomatoes instead. Either way, tomatoes are a classic sandwich topping. The sweet and tangy flavors will enhance the flavors of your sandwich.
Pickles
Pickles are crisp and slightly sour and perfectly balance the pork's sweetness. Personally, I like to add my pickles with some roasted tomatoes and onions for a more savory bite.
Jalapeno Peppers
If you want more kick, add Jalapenos to your sandwich. Jalapenos add a bit of a crunch and spicy taste to the sandwich.
For a smokier flavor, lightly roast the peppers to your liking on a grill or in an oven. I love roasting my jalapenos before adding them to my sandwich. However, you can skip roasting them if you don't have enough time.
Pickled Red Onions
Pickled onions are very easy to prepare and taste great in pork sandwiches.
Simply pickle the red onions for an hour in a brine mixture of 1 teaspoon of kosher salt, 1 teaspoon of brown sugar, 1 cup of water, and 1/4 cup of apple cider vinegar. These onions have a bit of sweetness, salty, tanginess, with the perfect crunch to elevate pulled pork sandwiches.
Avocado Slices
Avocados are a welcome addition to any dish. The creaminess of the avocado deliciously complements the pulled pork sandwich. Moreover, the flavor of the avocado doesn't overpower the pork meat. I like to add pickles, or jalapenos, with the avocado for a more rounded flavor.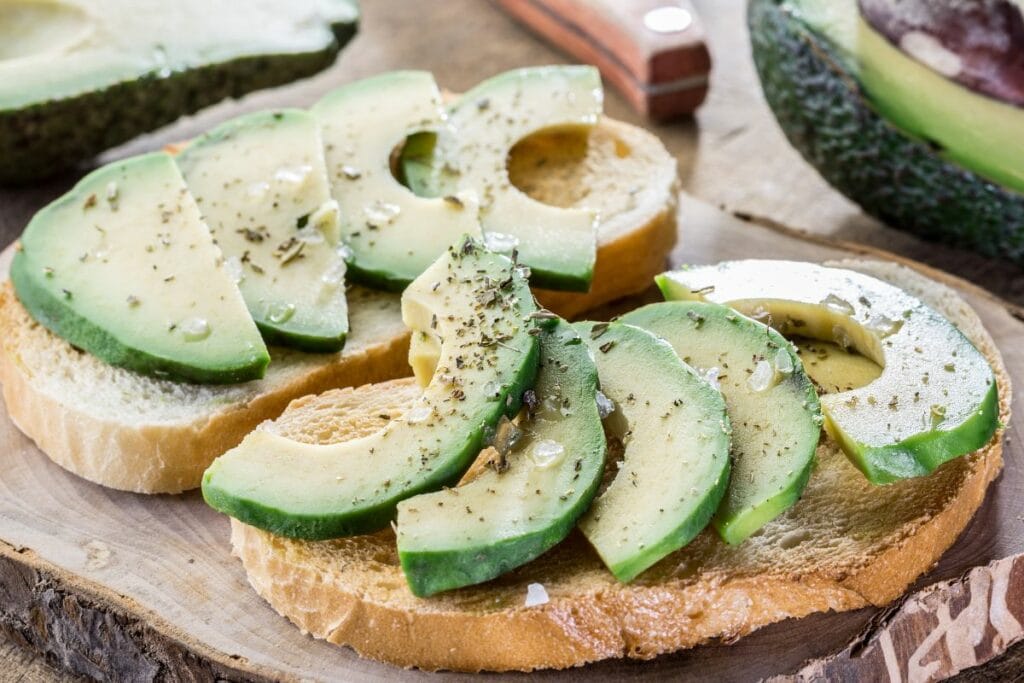 Pineapple Slices
I know that some people say that fruit and meat should not be combined. However, they couldn't be any farther from the truth.
Pork and pineapple go well together. The pineapple's sweet and tangy flavor complements the juicy savory flavor of the pork. For the best flavor, use fresh pineapple slices in pulled pork sandwiches.
Pepperoncini
Adding pepperoncini to pulled pork sandwiches adds another layer of flavor. The tangy, slightly sweet peppers complement the savory pork to create a balanced flavor profile. Simply, toss the pepperoncini on top of the shredded pork, close the bun, and enjoy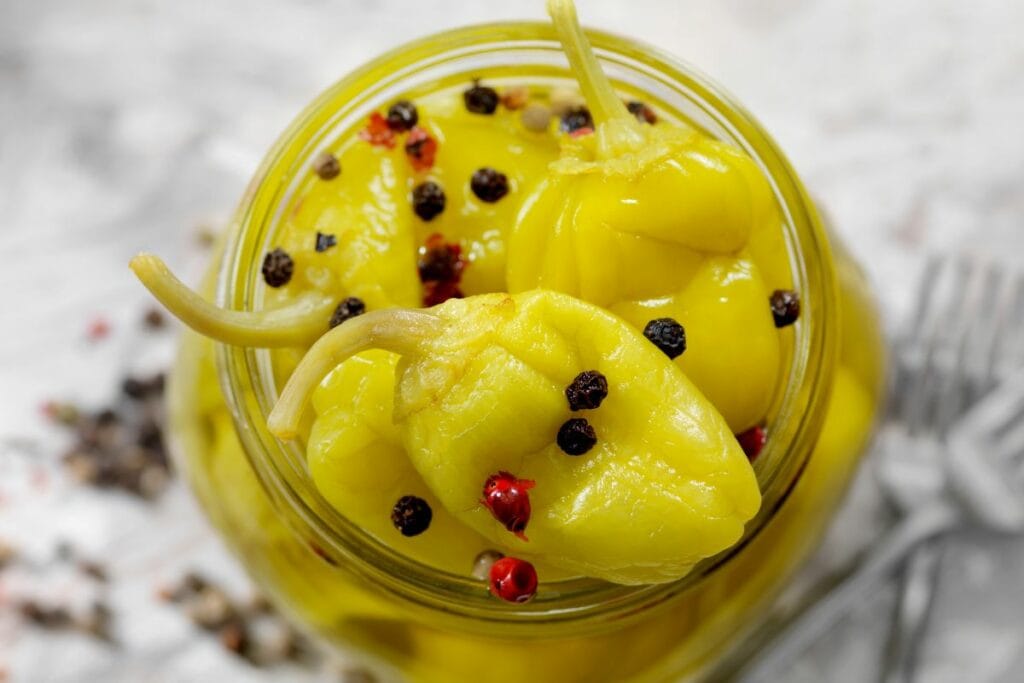 Grilled Corn
Grilled corn is a tried-and-true classic pulled pork sandwich topping. First, grill your corn until it is roasted to your liking.
Then pluck the corn from the cob and put them on the pulled pork sandwich. The sweet pork, combined with the smoky salty flavors of corn produces a savory taste that will excite your taste buds.
Bacon
Pulled pork sandwiches are already delectable on their own, but adding crispy bacon elevates them to a whole new level! The bacon's salty smokiness complements the meat's flavors while adding a layer of crispy texture to each bite.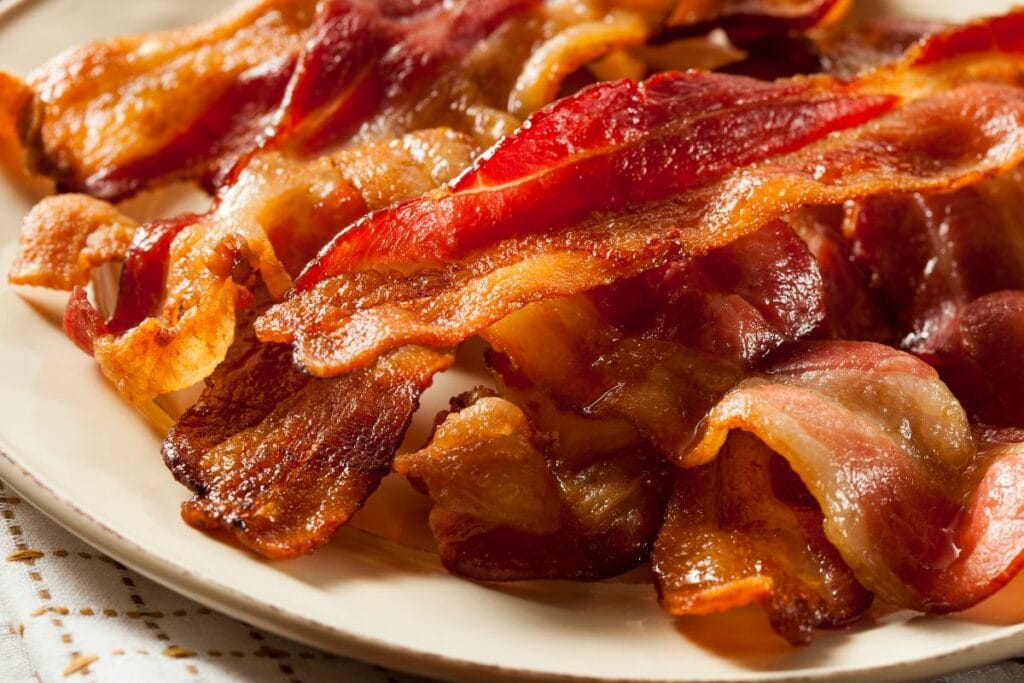 Honey Mustard
If you want to experiment with new flavors but don't want to give up your favorite sauce, try honey mustard. It's tangy and sweet, and it goes great with pulled pork sandwiches and other sauces.
Salsa
I enjoy topping my BBQ pulled pork sandwiches with salsa in addition to the regular sauce. If you're adding BBQ sauce to your sandwich, I'd recommend cutting the BBQ sauce in half and replacing the rest with salsa sauce. This topping is amazing if you love some extra savory flavors
Hot Sauce
Hot sauce adds complexity and depth of flavor to pulled pork sandwiches that complement the flavors of the pork. It also cuts through the rich flavors of the pulled pork sandwich while imparting some spiciness. For an extra kick, add hot sauce directly to the sandwich or mix it into the mayonnaise.
Cheese
It's no surprise that cheese goes perfectly with BBQ pulled pork sandwiches. Simply toast the sandwich buns on the grill for a few minutes, then add the cheese slices on top of the shredded pulled pork. You'll experience crunchiness and creaminess in one bite. If you're wondering about the cheese to use, here are some of my recommendations.
Monterey Jack: Monterey Jack is a mild-flavored cheese with a creamy texture that melts easily. Using Monterey Jack is a great way to give your pork a subtle cheese flavor.
Cheddar: This classic cheese goes well with a pulled pork sandwich. Cheddar cheese has a rich flavor and easily melts, making it an excellent choice for sandwiches.
Provolone: Provolone is a mild-flavored semi-hard cheese that easily melts. It's an excellent choice for giving your pulled pork sandwich a cheesy flavor without overpowering it.
Mozzarella: Mozzarella is versatile cheese with a mild flavor that melts smoothly. It's an excellent choice for a cheesy topping for your pulled pork sandwich.
Swiss cheese: This cheese has a unique nutty flavor making it an excellent choice for enhancing the cheesy flavor of your pulled pork sandwich.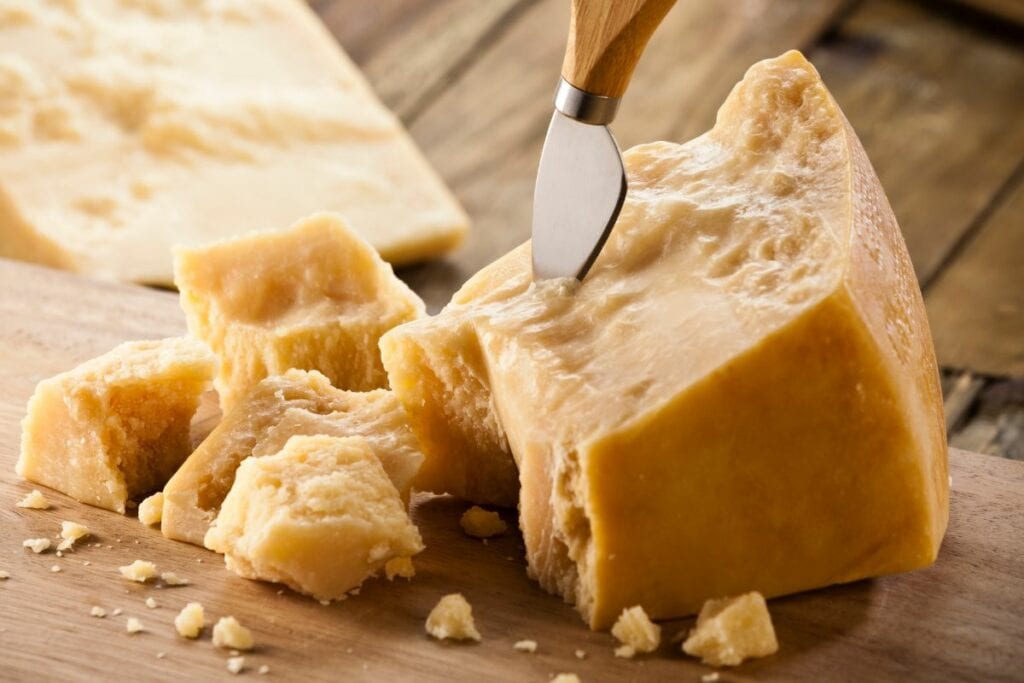 How to Make Pulled Pork Sandwich?
Now that you know the best toppings to add to your sandwich, let me show you my delicious pulled pork sandwich recipe.
Ingredients
10-pound Pork Butt
2 tablespoons of paprika
1 1/2 tablespoons of brown sugar
1 tablespoon of onion powder
1 tablespoon of Kosher salt
1 tablespoon of coarsely ground pepper
10 hamburger buns
Barbecue Sauce
2 cups of ketchup
½ cup of light brown sugar
½ cup of apple cider vinegar
1 tablespoon of freshly ground pepper
2 teaspoons of dry mustard
2 teaspoons of onion powder
2 tablespoons of fresh lemon juice
1 tablespoon of light corn syrup
Instructions
Step 1: First, preheat your grill to high on one side.
Step 2: In a mixing bowl, combine the paprika, sugar, and onion powder. Add 3 tablespoons of seasoning to a separate bowl, along with 1 tablespoon of pepper and 1 tablespoon of salt, and massage the spices into the pork. Wrap the pork in plastic wrap and refrigerate for two to five hours.
Step 3: Prepare your grill and make sure that the grill's temperature is around 275 degrees Fahrenheit.
Step 4: Next, place the pork on the grill grate with the fat side down. Cover the grill and cook the pork for 6 hours, flipping it every hour. Then, remove the meat once its internal temperature reads 165 F.
Step 5: As the meat cooks, prepare the BBQ sauce. Mix the ingredients in a saucepan over high heat and bring it to a boil. Make sure you stir the sauce occasionally, then reduce to a low heat and simmer for about an hour. The BBQ sauce should have the perfect consistency by now.
Step 6: Now, back to pork. Once the pork is done, transfer it to a rimmed baking sheet and set it aside until cool enough to handle. To shred the pork, First, place the pork meat on a cutting board and use a sharp knife to cut the meat into chunks. Next, insert two forks, holding one fork in each hand, and dig into each chunk of pork. To shred the juicy meat, run two forks through it in opposite directions. Repeat with the remaining meat chunks, and voila. Then, mix the meat with the juices from the baking sheet, and set it aside on another platter.
Step 7: Finally, fill the sandwich buns or bread with shredded pork, brush with the homemade barbecue sauce, top with any of your favorite toppings, cover with the top buns, and serve.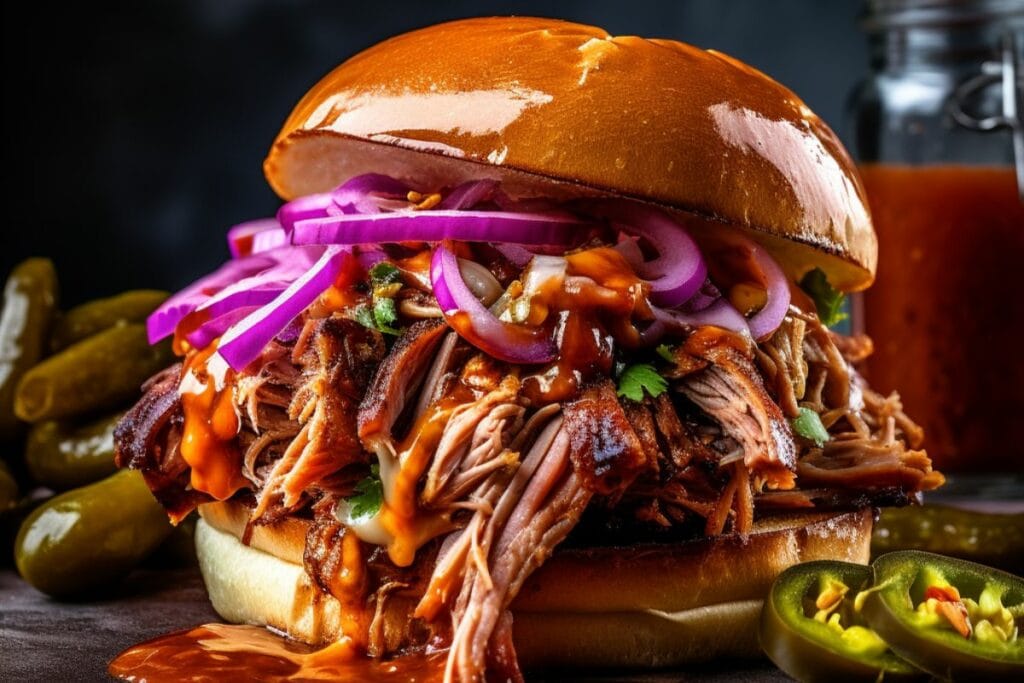 Best Pork Cut for Pulled Pork
You can make tasty pulled pork with pork butt or pork shoulder. Despite their names, pork shoulder and pork butt are both derived from the pig's shoulder. The area above the pig's forelegs is known as the pork shoulder, while the area around the shoulder blades is known as the Boston butt.
If you're unsure of the best pork cut to choose for pulled pork, I recommend using Boston butt because it is a fattier cut, making it more tender and flavorful. Make sure you select a cut with a good amount of marbling, whether you pick the shoulder or Boston butt. You'll thank me later!
Best Sides for Pulled Pork
Now, let's discuss the most delicious side dishes to enjoy with your smoked pulled pork.
Macaroni and Cheese
Everyone loves mac and cheese! Serve this creamy dish alongside a pulled pork sandwich for a complete 5-star meal. Mac and cheese will complement the moist, and tender pork. To add texture, top the mac and cheese with a generous amount of parmesan cheese and breadcrumbs.
Cornbread
Barbecued pork and cornbread are a dream match. You'll enjoy the robust meat-flavored sandwich with the sweetness of corn. If you're feeling particularly daring, you can even add some cheese bits to the cornbread.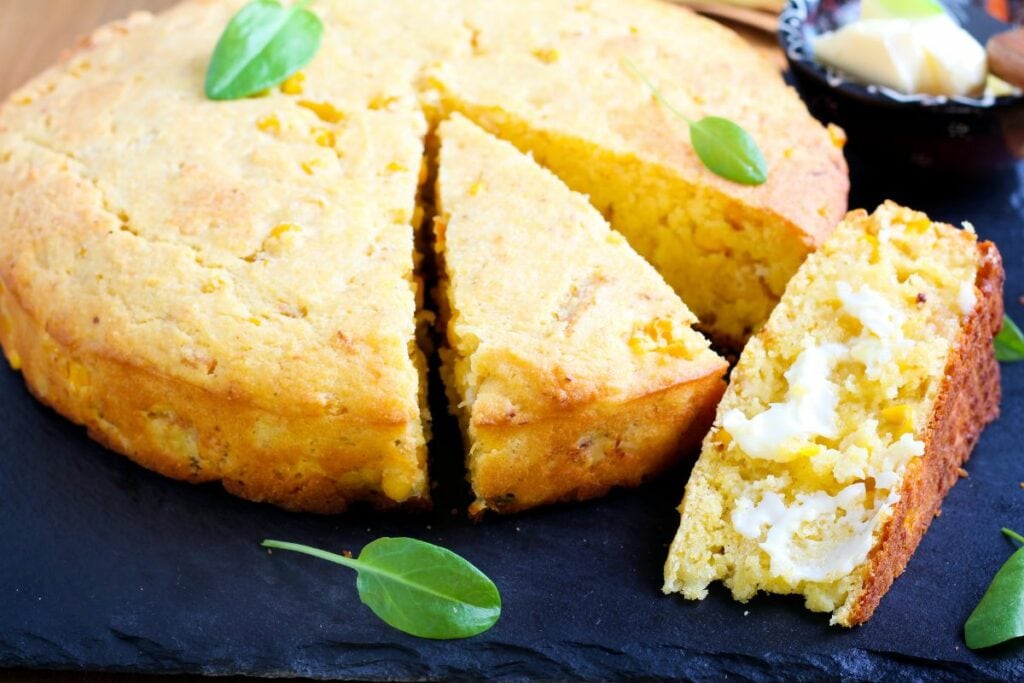 Baked Beans
Baked beans are another barbecue staple that will go perfectly with pork. This combo is delicious and filling. So you and your guests can be guaranteed a satisfying experience.
Potato Salad
No list of side dishes would be complete without potatoes! Potato salad is a great way to balance out the savory flavors of pork. In my experience, Yukon Gold or White potatoes are ideal for this recipe. They are less starchy than other potato varieties and hold their shape well.
French Fries
This is an obvious choice. French fries enhance the flavor of any dish, and pulled pork is no different. Don't forget to season the fries with salt, or barbecue powder. It doesn't matter how you prepare the chips; they'll taste fantastic with pork.
How to Store Pulled Pork?
There are two ways to store pulled pork: in the fridge or in the freezer.
First, allow the pork to cool for 20 minutes after cooking. Next, place the pork in airtight plastic bags or containers. The airtight package will keep the pork fresher from drying out, preserving the meat for a longer period.
Make sure you label the bags or containers with the contents of the package and the date to make the package easier to spot and keep track of when you stored the pulled pork.
The pulled pork can be stored in the refrigerator for up to 4 days. The freezer is the best option for long-term storage. Pulled pork can be stored in the freezer for up to 3 months.
How to Reheat Leftover Pulled Pork?
Reheating pulled pork can be tricky if you don't know what to do.
First, remove the pork from the fridge and set it aside for 30 minutes to come to room temperature before reheating. This will shorten the cooking time while keeping the pork moist. If you freeze the pulled pork, remove it from the freezer and place it in a fridge to thaw overnight.
Add a little moisture to the pork to keep it from getting dry while reheating. To do this, spritz the meat with pork broth, water, or apple juice. Next, you'll have to choose your preferred reheating method. Here are some of the best:
Oven: An oven is an excellent choice if you're reheating a sizable quantity of leftovers. First, preheat the oven to 350 degrees Fahrenheit. Then, cover and heat the pork in an oven dish for 20 minutes, or until the leftovers are heated all the way through. Remove the foil from the dish once the internal temperature reads 165 degrees and broil to make the pork more crispy. 
Microwave: Microwaving is the quickest way to reheat leftover pork and is ideal for reheating a small quantity of pulled pork. Place the leftovers in a microwave-safe dish and spritz with broth or water. Then, place the dish in the microwave and heat it for 30 seconds at a time on high until the dish is heated all the way through.
Stovetop: A stovetop is another quick way to reheat your pulled pork. Heat a skillet on medium heat and add the leftover pork and some water. Cover and cook for 10-15 minutes, or until thoroughly heated. Make sure you stir the meat occasionally so all parts are heated.
Slow Cooker: A slow cooker is great if you're not in a hurry and need to reheat a large amount of pulled pork. In the slow cooker, add the leftover pork and some water or broth. Then, set the cooker on low heat. The leftovers should be fully reheated in 2 hours. Make sure you check the internal temperature using a thermometer and remove it from the slow cooker once it reaches 165°F.
Note: Every time you reheat your pulled pork, it passes through the temperature danger zone of 40 °F and 140 °F, increasing the likelihood of bacterial growth. For this reason, reheating your pulled pork multiple times can degrade the meat's quality and make you sick. So, it's probably best to reheat your pulled pork once and cook a fresh batch next. 
Conclusion
That concludes our list of the ultimate pulled pork sandwich toppings. Try these toppings to elevate the flavor of your sandwich.
When experimenting with toppings, use a condiment that complements the flavor of the pork without overpowering it. Feel free to combine some of these toppings or add your favorite ingredients to the toppings. Anything goes, as long as you enjoy the sandwich.